CONFERENCE
Saturday, October 5, 2019
Amherst, MA, hosted by AIA of Western Massachusetts
Environmental changes and challenges are not the stuff of future fantasy; they are impacting humans and the rest of the natural world today. How do we, as architects, take action toward solving these challenges?
Design & Building Now: We'll focus on projects that are pushing the envelope on energy efficiency, minimal environmental impact, and decreasing embodied carbon.  Ttours will include the Olver Design Building at Umass, Amherst (mass timber construction); the Kern Center and the Hitchcock Center at Hampshire College, (Living Buildings); and the Amherst College Science Center (2019 AIA COTE Top 10 Building).
Envisioning and Strategizing Now: Keynote speaker Charles Mann will discuss key concepts toward envisioning and creating a sustainable future, as outlined in his recent book "The Wizard and the Prophet: Two Remarkable Scientists and Their Dueling Visions to Shape Tomorrow's World" (2018).
Education Now: The Conference will be held at the Olver Design Building at UMass, home of the architecture department where the forward-looking program focuses on combining the three pillars of sustainability—ecology, economy, equity—with aesthetics.
Download THINGS TO DO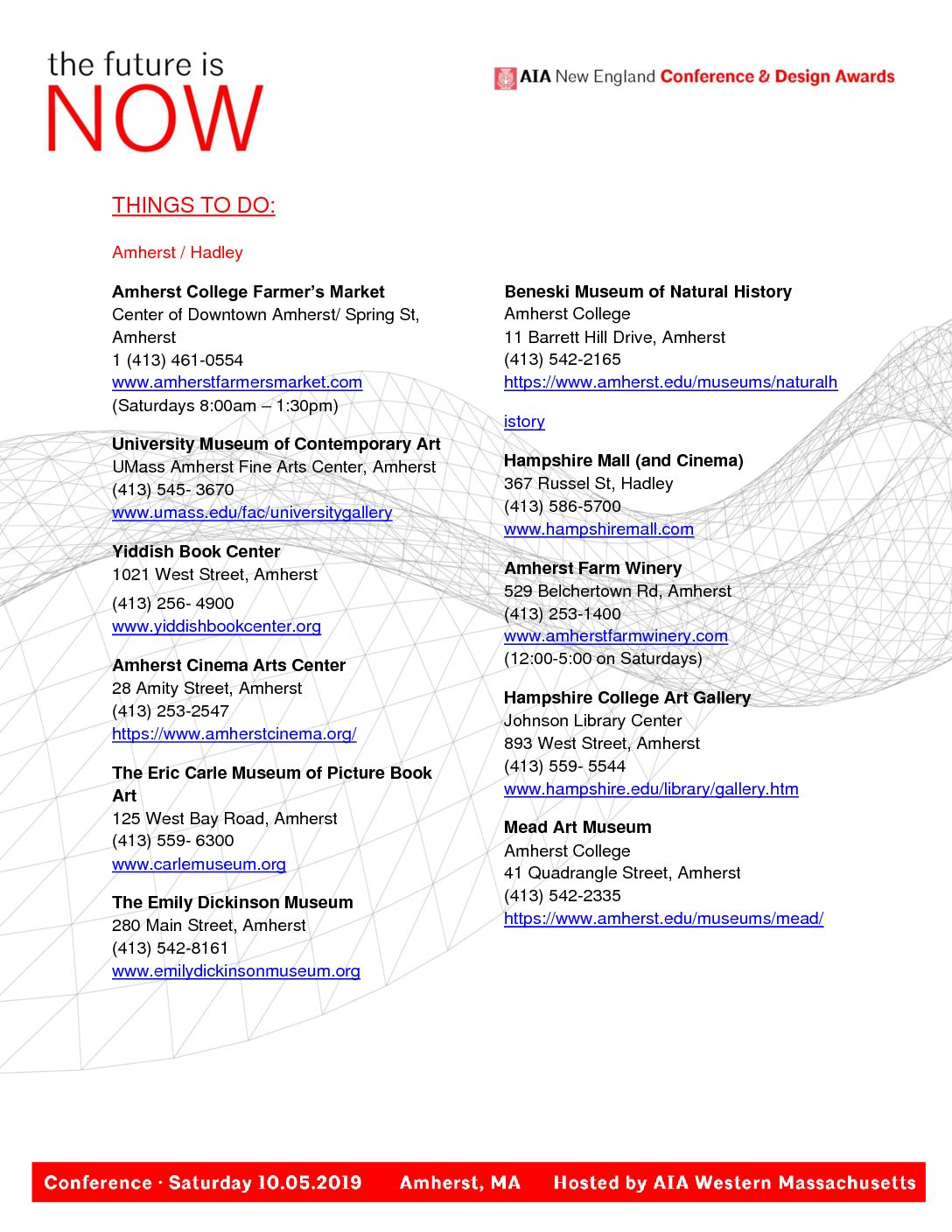 DESIGN AWARDS CALL FOR ENTRIES